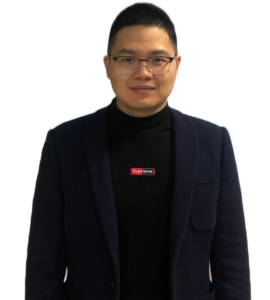 Hi, I am James Pan, I have been in the sofa upholstery fabric industry since graduated from my university. I am the Export Director of Huayeah fabrics, specializing in sofa upholstery fabrics more than 12 years.
Huayeah Fabrics aims to help offer one-stop purchasing solution of sofa fabrics to furniture manufacturers, sofa fabric wholesalers, distributors, hotel contractors, designers and so on.
So you submit an inquiry for sofa fabric, and we can definitely provide you with the most popular designs, competitive price, and the lowest MOQ! You can also expect the best quality service from production to shipping arrangement.
Please fill out this form first. Our Sales representative will reach out to you shortly. Inquiries submitted by this form will be processed earlier than Emails
If you find any issue with this form, please directly contact
info@huayeahtextile.com
Major Sofa Fabric

Catalogues

From Huayeah Fabrics
Plain velvet fabrics are definitely one of the most hot selling fabrics due to the characterictics of soft hand feeling, economical price level and broad scope to use in different industries. Holland velvet fabric is one of the best.We have both glossy velvet fabrics and dull look velvet fabrics to meet different client's demands
2.Plain Linen Look Fabric
Plain linen look sofa upholstery fabrics are really fashionable all the time, simple designs can never be out of date easily, we have a variety of qualities, from low-end to high-end
Printing designs are a lot for selection, from the very simple designs to the most elegant designs, we have prepared so many designs and quality for clients from different countries, there will be always a one you may like.
4.Bronzing Leather Look Sofa Fabric
Leather look fabrics are gaining more and more popularity because it is rather nice with a good hand feeling touch, and could use more years than PU or PVC leather, most important of all, the price is rather attractive
5.Foil-Stamping Sofa or Cushion Fabric
Shiny golden colors of foil stamping velvet fabrics make you a luxury effect, those fabrics are well used for cushions, tablecloths, table runners, and of course creative sofas, We have a variety of designs
High density jacquard fabrics are classical for sofa upholstery fabric industry, which are commonly seen in hotels and european style houses, we have different designs, the most popuplar ones are floral designs, geometrical designs and abstract designs.
Both jacquard chenille fabrics and plain chenille fabrics are available in different designs and qualities. For plain chenille fabrics, we can have backside coated or non coated
Boucle fabric is definitely the most popular sofa fabrics over the pass two years. Those boucle fabrics could really have attractive looks for making into a sofa or furniture.
CAN'T FIND THE TYPES OR STYLES ?
TELL US YOUR DEMAND TO CUSTOMIZE FOR YOU
I love working with Huayeah fabric teams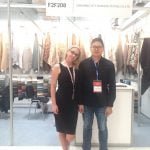 Huayeah is truly my best supplier, 2 years ago, I made the very best decision to work with these guys of great enthusiasm. Always reply quickly to my questions. I love their owesome quality and service!-Barbara